MRP
Regular price
Rs. 2,698.50
MRP
Regular price
Rs. 5,397.00
Sale price
Rs. 2,698.50
Unit price
per
50% Off
Sold out
Description
HAIR SERUM - WITH THE MOST ADVANCED HAIR GROWTH PROMOTERS
Now with advanced 3rd-generation award-winning ingredient Capilia Longa™
Redensyl: awakens dormant hair stem cells to generate a new growth phase 
AnaGain: rebalances the hair life cycle and reduces hair loss
Procapil: fights premature hair loss 
Capilia Longa: works on miRNA technology to stimulate hair follicles for growth in the region where most needed.
BETTER SCALP HEALTH = HEALTHY & SUSTAINED HAIR GROWTH
Scalp insurance with hydrating Sodium Hyaluronate and shielding Pentavitin
Sodium Hyaluronate
Penetrates deep into the scalp for continuous hydration.
Reduces scalp dryness.
Pentavitin
Protects the scalp and hair from environmental pollutants. Repairs skin's moisture barrier.
4 GOLDEN RULES OF HAIR GROWTH
TIME IS YOUR KEY INGREDIENT: A year from now, you may wish you began today.
AVOID CHEAP: Your hair deserves quality.
7 DAYS & 10 DAYS PROMISES ARE FAKE. Like bodybuilding doesn't happen in a day, hair-building too needs time & care.
TRUST SCIENCE: Hairup Cocktail Hair Growth Serum reactivates hair stem cells for growth and prolongs life cycle of hair, thus giving you a fuller hair.
HOW TO USE
How
Apply a generous amount using the dropper directly to your scalp in the area of hair loss. Massage into scalp using fingertips. Rinse hands after.
When
We recommend applying the HAIR GROWTH Serum every night before going to bed as that gives the serum enough time to work as you sleep.
Use it over a period of 3 months for significant results. Continue thereafter for a continued nutrition.
NOTE: Some of the ingredients in the product tend to change color over time. However, the product efficacy remains unchanged.
View full details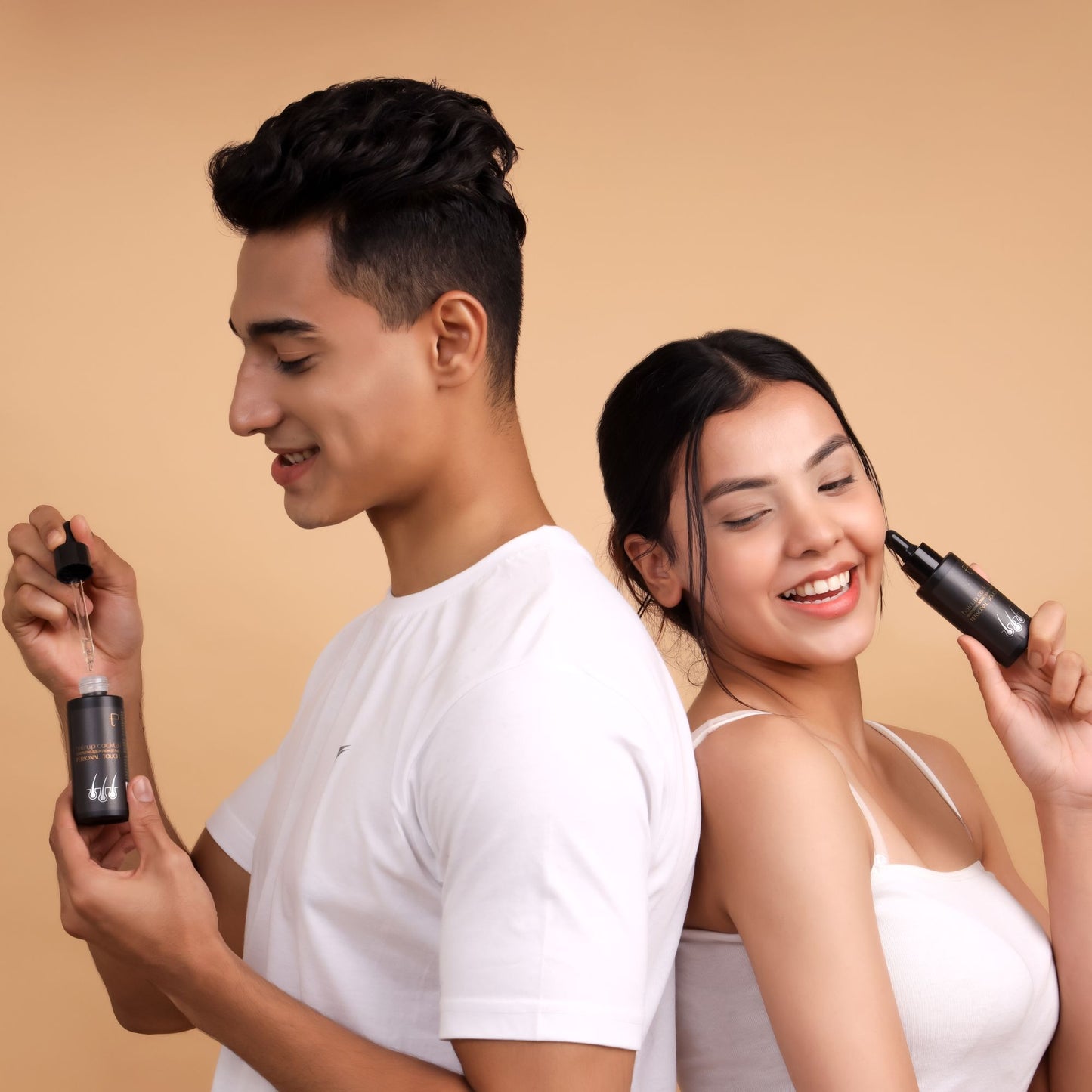 C sum is awesome
C sum doing good, very fast results