MRP
Regular price
Rs. 449.25
MRP
Regular price
Rs. 599.00
Sale price
Rs. 449.25
Unit price
per
25% Off
Sold out
Description
Introducing Personal Touch Skincare's "CETABATH" Campaign for Sensitive, Dry, Acne-Prone Skin

At Personal Touch Skincare, we understand the unique needs of individuals with super sensitive, dry, and acne-prone skin. That's why we are thrilled to introduce our latest innovation, "CETABATH." After months of intensive research, development, and countless trials, we are proud to offer a solution tailored specifically to your skin type.
Cetabath is a perfect partner to treat specific skin conditions facing excessive skin sensitivity and also helps to restore skins natural protective barrier. Leaves the skin immediately soft and smooth.
Soothing, non-irritating cleanser ideal for face & body.
Mild enough to cleanse a baby's delicate skin.

CETABATH is not just another cleanser; it's a breakthrough in skincare technology. Here's why you should make it a part of your daily routine:

1. Soap-Free: CETABATH is completely soap-free, ensuring a gentle cleanse that won't strip your skin of its natural moisture.

2. Fragrance-Free: We know that fragrances can often aggravate sensitive skin. CETABATH is fragrance-free, eliminating the risk of irritation caused by artificial scents.

3. Adaptive AI Technology: What sets CETABATH apart is its cutting-edge AI technology. This remarkable feature allows it to adapt to your skin's pH level, ensuring a customized and personalized skincare experience.

4. Sensitivity and Irritation Control: CETABATH not only cleanses but also actively works to reduce skin sensitivity and irritation. Say goodbye to redness and discomfort.
Ingredients
AQUA,CETEARYL ALCOHOL,GLYCERIN.BETAINE,NIACINAMIDE,SODIUI COCOYL ISETHIONATE, DISODIUM COCOYL GLUTAMATE, PANTHENOL, SODIUM BENZOATE, CITRIC ACID, XANTHAN GUM.
Non-Comedogenic
Fragrance Free
Dermatologist Recommended
pH balanced
How to use
Dispense 1-2 pumps onto your hand. Gently massage on your face in circular motion for 15-20 seconds, rinse it with cold/luke warm water. Follow similar instructions for body adjusting quantity of the product accordingly.
After cleansing, gently pat your face dry with FEELME CLOTH.
Weight : 100 ml
View full details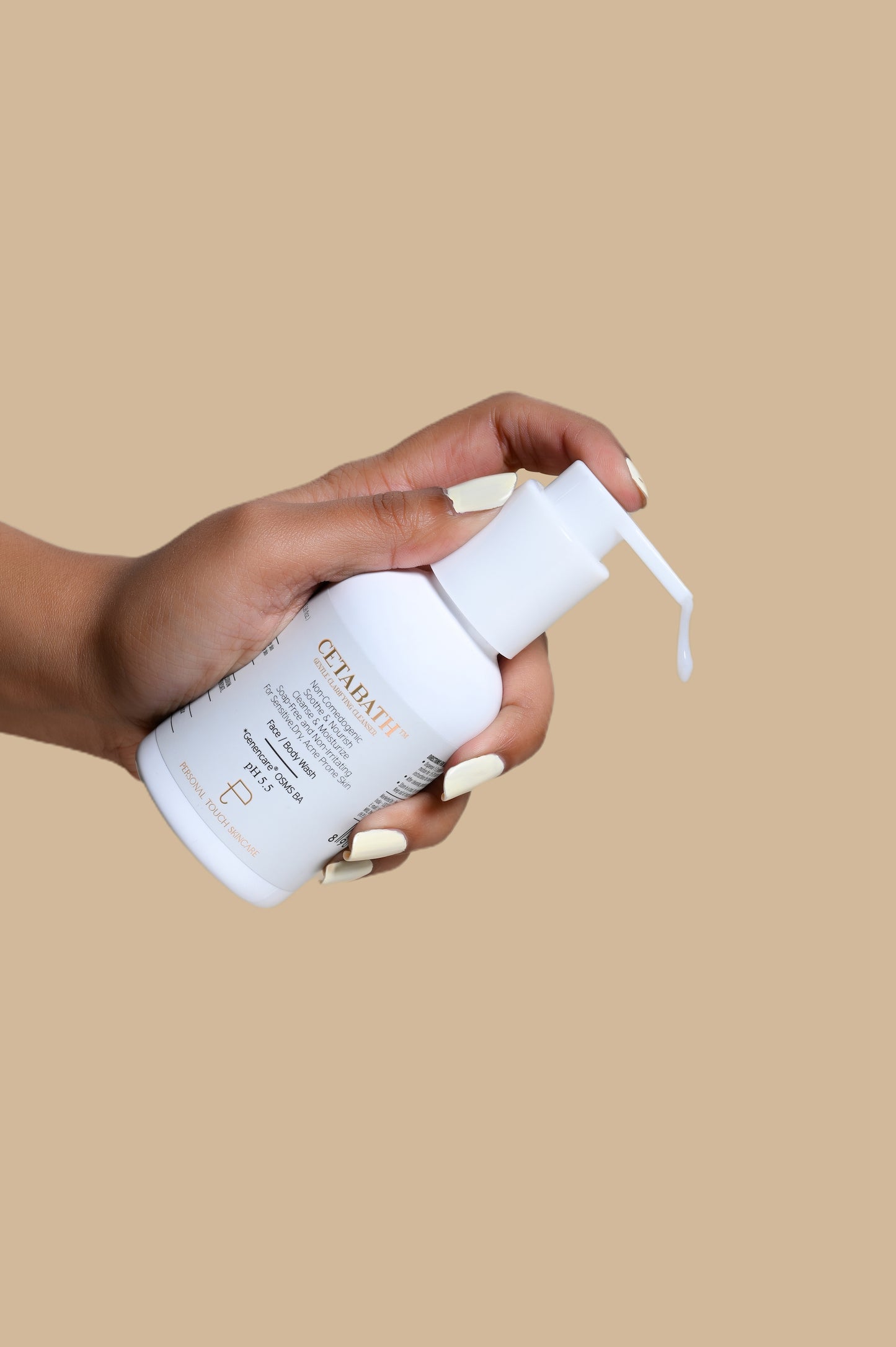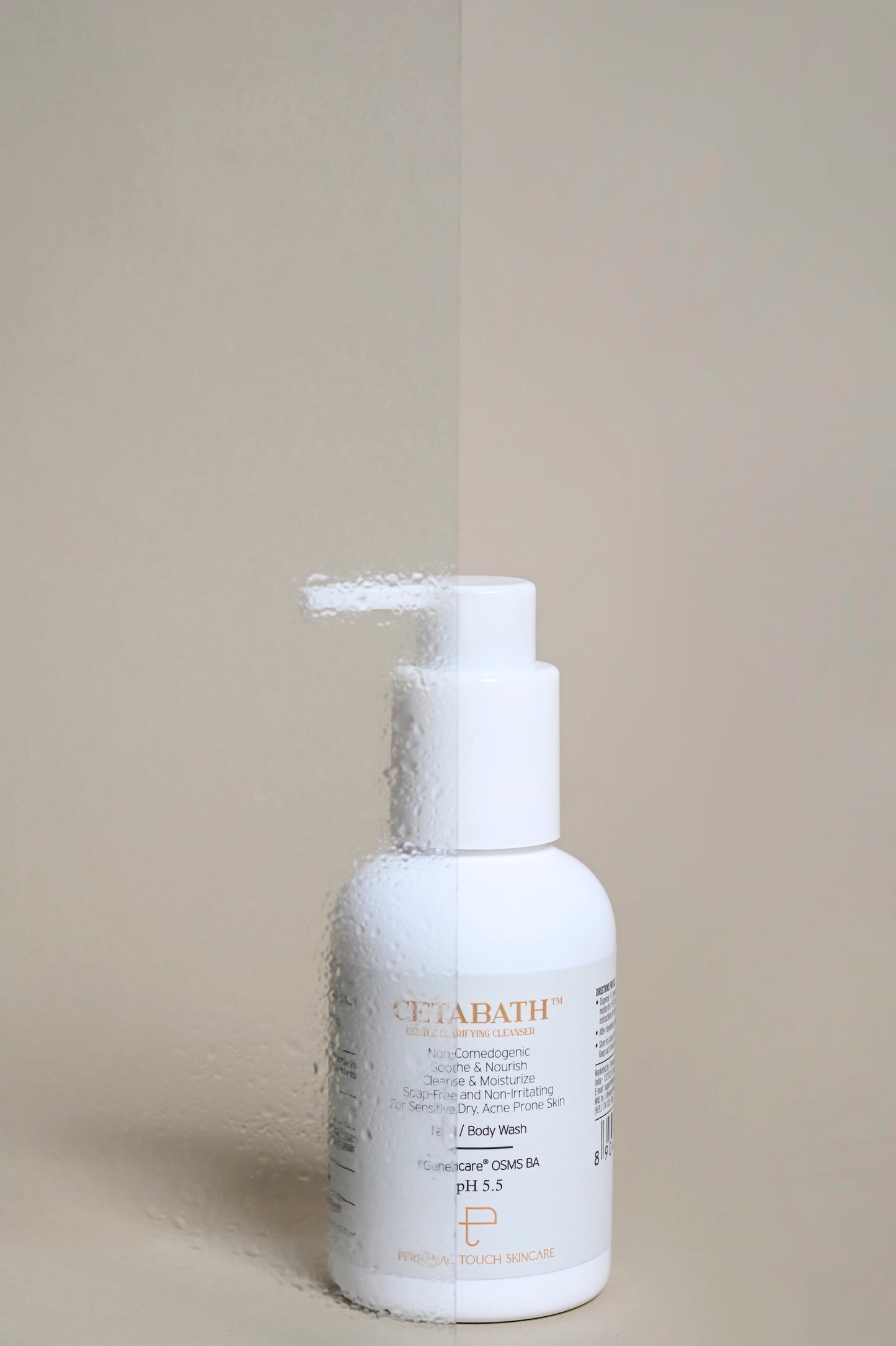 200% satisfied
My acnes are fading now , skin becomes so soft and glowing. Cetabath is the doctor of the skin .This is must have product for every skin problem. Super impressed 👍
Thank you so much #PERSONAL TOUCH & #KRITIDS
Cetabath and csum
These products are a game changer. They both helped me in controlling acne and are working on my acne marks also.10/10 to these both products
Soft and smooth
Face feels so soft and smooth after the use.. Amazing product. Loved it
Awesomeness at its best
Loved cetabath... My skin is so dry and sensitive but dis product leaves very soft skin after wash...
Outstanding product
Personal touch ki baat hi alag h har ek product best h and ceta bath face wash such a amazing for acne prone skin work it 👍